You're currently on:
Home

/

Xikar Ashton Vsg My Father Cigars Romeo Juliet Cigars
My Cart
You have no items in your shopping cart.
Customer Testimonial
Dear Scott and Rosey, Thank you so much for the recommendation on the Casada cigars for my father. He loves the cigars! We will be back for more soon.
--Richard D. NY. NY.
Links
Blog
Get all the latest news news from Hilands Cigars
Cigar Days
Up and coming Cigar Days event information will always be posted here
Compare Products
You have no items to compare.
Special Offers
This rare wrapper is the perfect addition to the Edge line, and it's seriously limited quantities make it a very high demand item! You can get this product now for an unbelievable low price. Snag it while it's here!
NOW IN STOCK!!
Sale Price: $553.98
For the Maduro lover with a sophisticated palate! Two delicious and rare Arturo Fuente Anejo #48s and a Rambling River Magnum, which comes out of the Rocky Patel factory in Honduras!
We've lowered the price on this item by nearly HALF! Don't miss out on this special deal!
Sale Price: $28.98
This is one of the rarest cigars out there! The Anejo series from Fuente is deliciously full bodied and smooth with a ton of flavor. These cigars are aged in cognac barrels during a very delicate process! Generally only available twice a year (Father's Day and Christmas), this product is in high demand and is very hard to find! We have a few boxes left in stock from the Holidays, so get them while they last!
Sale Price: $315.98
The CAO La Traviata line is a Cuban inspired blend prepared by CAO with flavors ranging from spice and pepper all the way down do it's smooth, creamy finish. This delicious cigar is available in three sizes to please every type of smoker!
This is a brand new wrapper!
Sale Price: $99.98
The ultimate treat for any Decade lover! This is the same Decade blend you know and love, but instead of it's usual wrapper they've used the remaining Pennsylvania Broadleaf from the from the Winter Collection 2009!
The Winter Collection was the best selling Rocky cigar we've ever had in the store, so this is sure to please each and every Rocky fan!
Get them while they last! These are being made in limited quantity!
For a limited time, you will receive 5 FREE Rocky Patel cigars with this box.
Sale Price: $195.98
Special Offers
A delicious medium-full bodied English blend, a huge favorite among Hiland's pipe smokers!
Sale Price: $35.98
This is an AWESOME deal! The NEW X8 cutter can cut a 64 ring gauge in half! Like all of Xikar's products, this cutter is covered by an un paralelled lifetime warranty, which includes FREE in-store replacements for life, no matter what damage is done to the cutter!
Wrapped in a beautiful cocoa colored wrapper, the Habano Colorado is a smooth, rich tasting cigar with chocolate notes. The well aged tobacco makes for an interesting medium to full bodied cigar that is moderately strong with just a hint of sweetness!
Sale Price: $41.98
This full bodied cigar is not only unique it its appearance but its flavor notes as well. Each of the 12 cigars come in their own coffins, with two over-sized bands on the cigar itself. Starting with a sweetness it has notes of cedar, nuts, and spice and a caramel finish. It is a slow burning cigar worth enjoying!
Sale Price: $18.98
The 2011 Limited Edition God of Fire Prometheus Humidor is a custom made 100 capacity humidor made in France. Only 75 total release, each individually numbered for authenticity. We Have: 1 Black Lacquer with Red etching, 1 Black Lacquer with Silver etching. Each comes with 50 God of Fire cigars in 5 sizes 10 Serie B Robusto Gordo 54x5.5 10 Serie B Gran Toro 56x6 10 Don Carlos Robusto Gordo 54 54x5.5 10 Carlito Priamide 52x6 3/8 10 Carlito Double Corona 45x7 5/8
Sale Price: $2,399.98
Welcome to Hiland's Cigars
Xikar | Ashton Vsg | My Father Cigars | Romeo and Juliet Cigars
At Hiland's Cigars, we ship every day to thousands of customers. Top notch Imported cigars such as Montecristo, Romeo y Julieta, Casada, Arturo Fuente, Rocky Patel and many more. We are also a full line tobacconist since 1963, specializing in xikar, ashton vsg, my father cigars, romeo and juliet cigars also with a wide variety of bulk pipe tobaccos. Snowflake, Black Gold, and Somerset are our best sellers. Check out the wide selection of accessories from Xikar and many other quality companies.  We specialize in discount cigars, discount pipe tobacco, discount pipes, discount humidors, and discount cigar accessories.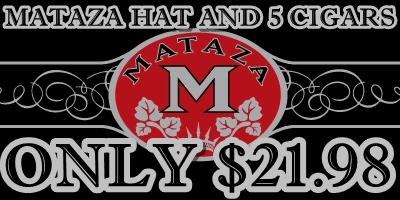 Our latest episode of
Straight Talk with Scott and Jeff:
Hiland's Cigars is located at: