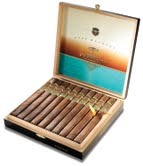 Alec Bradley Prensado Collector's Edition Sampler (6)
Alec Bradley Prensado Churchills are 96 point rated cigars.  This sampler pack will delight any cigar enthusiast with its state of the art Triple Torch Lighter and 6 delicious cigars.
In stock
Description
6 of these 96 rated premiums as well as a top-notch triple torch lighter to go with them. Contains 6 Alec Bradley Prensado Churchills. Also includes Hendrix FX3 Triple Torch Lighter. 7 x 48, Pack of 6 Cigars With Lighter.
Reviews (0)
Only logged in customers who have purchased this product may leave a review.
Related products